Between others, IBX is specialized in Emergency Services including:
Water Damage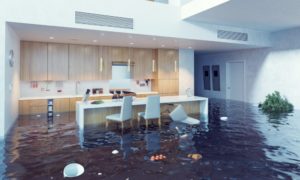 Water damage can originate by different sources such as a broken dishwasher hose, a washing machine overflow, a dishwasher leakage, broken/leaking pipes, and clogged toilets. Water is essential to life but it is also the single most destructive substance in an indoor environment. It has the unique ability to spread very quickly in the places you'd least expect following the path of less resistance.
Seemingly-small leaks and puddles are usually ominous signs of greater damage lurking in less-visible areas. Undiscovered water can also cause fungi and bacteria to grow and develop in time, jeopardizing the health and safety of the occupants. When you are dealing with water damage, immediate action is crucial.
Our team at IBX Services is trained to address the most severe water-damage scenarios, eliminating all traces of clean, grey and black water using the latest techniques and technologies. We will help you find the water and moisture that is hidden beneath the surfaces of your building, returning your property and contents to their original condition as quickly and cost-effectively as possible. Using instruments such as thermal imaging cameras and moisture meters designed for various types of surfaces, IBX Services will ensure that all water damage has been eliminated so your losses are minimized, and your environment is once again safe, healthy and comfortable.
Fire Damage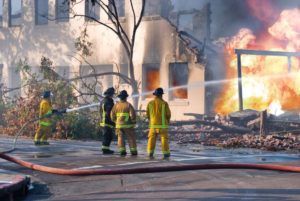 Fire can sweep through a building within minutes or even seconds, destroying its structure and damaging all of its contents in the flames and smoke. Files and important documents, and personal items representing irreplaceable memories can be lost forever if you choose inexperienced restoration professionals for the job.
At IBX Services, our certified technicians are experts in emergency board-up, soot and odor removal, detailed cleaning, water damage remediation, content clean-up, and structural restoration. With an assigned project manager, our consultants create a step-by-step plan to mitigate the damage and restore your property to its pre-loss condition.
Our first priority is to ensure the safety of the building for your employees and tenants. We then begin the process of cleaning the air, removing all airborne particulates that cause smoky odors. We work quickly and effectively to salvage your building's contents where possible, and finally, we lead the rebuilding of your damaged property. Our experienced and professional team and the state-of-the-art fleet is dispatched to projects of all sizes.
Fires can devastate people's lives, causing tremendous sentimental, emotional and financial losses. IBX Services provides compassionate and professional solutions to help our clients pick up their lives and move on after a fire.
Mould Remediation
Time is the most crucial factor in successful remediation of a building after water damage. If left unchecked, lingering moisture can help mold spores germinate, grow and amplify, turning even a minor flood into a significant health and safety risk. Mold can also be caused in part by energy conservation measures, changes in building materials, rapid construction techniques, and mechanical HVAC systems for comfort control.
At IBX Services, our trained and certified consultants are prepared to respond quickly to mold remediation projects of all sizes and complexities. We work with environmental engineering firms and industrial hygienists to obtain surface and air samples before and after a remediation project, to identify the microorganism that is causing the mold, and to assess the severity of the risk to human health. After our remediation process is complete, we obtain professional certification ensuring your environment is healthy and safe, according to the highest industry standards.