Below you will read: HOW TO MOVE FORWARD FOLLOWING A FIRE
Experiencing a house fire can be an earthshaking experience. When a fire destroys the home you relied on to protect your family, it can be hard to move forward. Even though you may be paralyzed by your loss, you have to move forward. At IBX SERVICES, we want to help you move forward, by providing you with a list of things you can do to get you back in your home quicker.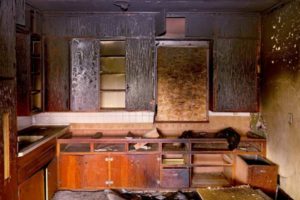 CALL YOUR HOME INSURANCE PROVIDER
After calling emergency services, your next call must be to your home insurance provider. You must inform them that you've experienced a loss. When you call, you must be ready to provide them with the information they need to file a claim against your home insurance. During the call, it's critical that you remain calm and answer their questions thoroughly. You need them to have complete information so that they can begin the process of helping you restore your home.
LOCATE A HOME RESTORATION PROFESSIONAL
After you've filed your claim, then the next step is to locate a home restoration professional. Locating a professional is one of the most important steps in the process. The professional you choose will be charged with restoring your home, so it's essential that you pick the right person for the job. You should check their licenses and credentials to ensure they are capable of doing the work. Additionally, you want to make sure they offer a guarantee so that you can remedy any problems associated with the restoration process as soon as possible.
FIND A SAFE PLACE FOR YOU AND YOUR FAMILY
Depending on the extent of the damage, restoring your home could take a while. With that in mind, you must find a safe place for you and your family while your home is being restored. In many instances, your home insurance coverage will help you cover the cost of finding a place to stay. Before you find a place, ask your home insurance agent about the how they calculate your reimbursement for shelter.
REMAIN INFORMED
While your home is getting restored, there will be a lot of moving parts. You'll be working with your home insurance provider. You'll also work with the home restoration company. During the entire process, you must remain informed. You must ask questions so that you can have enough information to make informed decisions. You must remain on top of schedule changes so that you don't exceed don't incur charges at the hotel you choose.
If you choose IBX SERVICES, you'll have our commitment to restoring your property. With years of restoration experience, we can leverage our skills to reduce the amount of time you are in a hotel or living with family members. We encourage you to give us a call today so that we can schedule an assessment of your home.